When is a case of paper, not a case?
Beware my friends. Don't be taken for what looks like an attractive price only to find you have been folded, spindled, and mutilated. Look closely and then you decide.
The latest trend in the paper sales is to sell "Cases" of paper that are not truly cases. 10 reams to a case has been the standard for decades but paper is becoming like ice cream. Same price, same look just less of the good stuff. Nowadays paper is being sold in a "3 ream case", not a case and an "8 ream (again not a case) and even the quality of the paper is on a slide typically reflecting a 92 brightness or sometimes less. It's like printing on a greyed out t-shirt. Yuck! The contrast is poor and the colors barely come off the page.
Here are a few examples of these short cases. If you are going to be in business you have to make the smart choices that impact you daily…
Why pay for a case? When you are not getting a case. And the paper costs you more.

Why get crumby paper? It's noticeable, every sheet, every day all year long.
Cases are made up of 10 reams. Anything less and you are paying more per ream most if not all the time.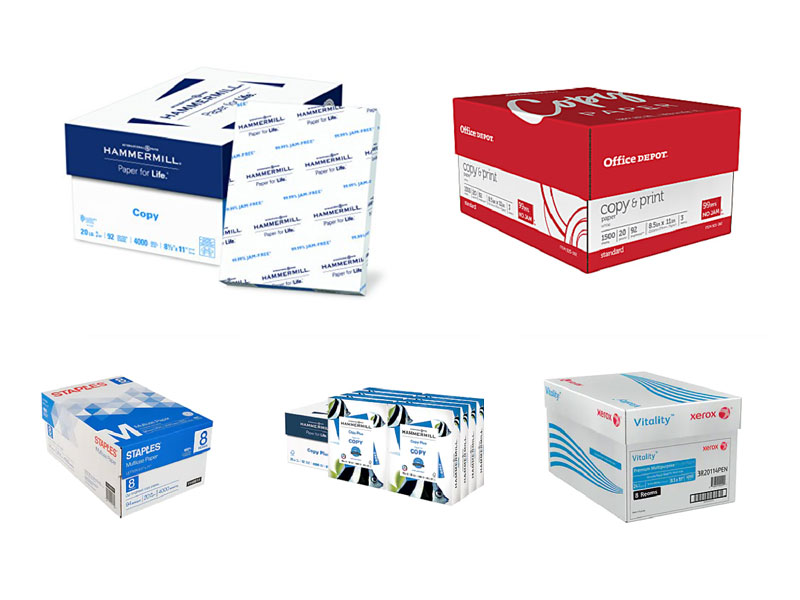 Additionally, many papers are 89 brightness some are 92. But maybe it's time to insist on a 96 or 97 bright. Opt for the brighter papers as you will easily see the difference. And, if you really want to make an impression with your presentations perhaps look at a super bright white, 32lb paper. Talk about getting noticed. It happens every time I hand out a proposal across a desk or conference table.
We LOVE paper. Spend 3 minutes and call us to discuss paper. We don't want you to get… reamed!